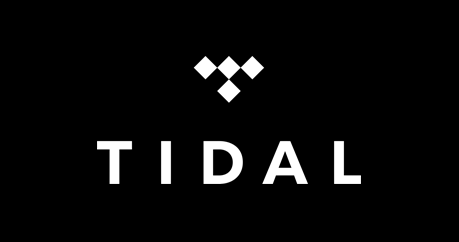 Free Daily Premium Tidal Accounts
Today, we are sharing TIDAL Music premium Account with you and it's absolutely free, you don't have to pay anything.
TIDAL is a global, experiential, entertainment platform built for fans, directly from artists around the world. TIDAL members enjoy exclusively curated content that directly connects artists with their fans in multiple ways.
In addition, TIDAL offers high-fidelity, CD sound quality music and high-resolution video, an opportunity to discover new artists via TIDAL Discovery and unique experiences via Tidal X.
Tidal Music is the lossless music streaming service that hi-fi people have been waiting for.
What is the difference between Normal, High, And HiFI?
HiFi – Lossless FLAC: 16bit / 44.1 KHz 1411Kbps FLAC Files on average will consume about 10MB of data per minute of content.
High – AAC 320 Kbps: AAC files found under the high setting on average will consume about 2.4 MB of data per minute of content.
Normal – AAC+ 96 Kbps: AAC+ tracks found in the normal setting on average will consume about 720 KB of data per minute of content.
Note: Do not change the password for longer use and let others use too.
We will try to update accounts so as to ensure fresh and active premium accounts.
Note: here in this article, I do not provide any free Tidal Music account generator, I only provide free TIDAL music accounts and passwords for premium subscription.
30-day free trial:
For all new users, a 30-day free trial option is available with the TIDAL app. To no avail, do you need to follow the same steps: -
Visit the official tide website.
Go to start the free trial and sign up.
You can use your email address, Facebook address or Twitter account to sign up.
A new window will appear and ask for a password. You can set a password of your choice. Other personal information is the same feeling.
Click Continue after completing the columns.
Once you hit the Continue button, it will ask for the plan you want to choose. Plans are premium or hi-fi. This option is also available if you choose a plan for family, military or student.
Provide credit card information now. Once registration is complete, you will be able to access your free TIDAL account.
Remember to cancel the subscription before the trial period ends. If you forget the same, the amount will be debited from your account.
Note: all accounts work when submitted, please do not change passwords. If these accounts have expired, comment below and I will update the new list.
Getting premium accounts using the Sellthing.co site
By using our site, you can get premium accounts belonging to Tidal and for Music and all platforms other than Tidal. How will you do this?
Sign up for Sellthing.co here.
Select the Tidal platform and click the generate button.
Congratulations you got an account.
You can use this account as long as you want without changing the password.

Tags:

free account

free accounts

free tidal accounts

free tidal premium accoutns

get free tidal account

free tidal basic account

free tidal standart account

free full hd tidal account

tidal all plat